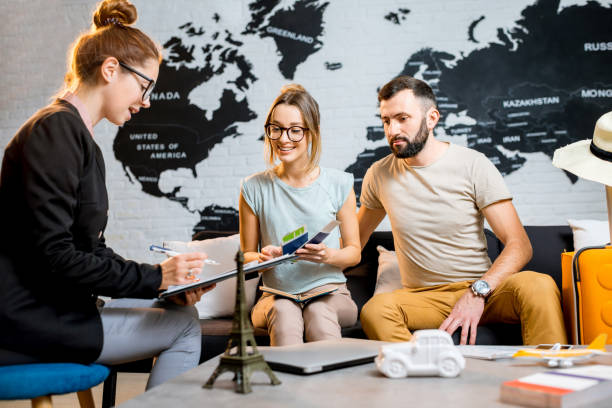 Let's make something great
FareFix is India's best upcoming online booking engine which exclusively serves travel agents and corporates. Our aim is to provide you with a fast and easy access to serve all your client's travel requirements.
PRIVACY POLICY
---
To FareFix Solutions Pvt. Ltd., your privacy is important. We have developed this Privacy Policy to demonstrate our firm commitment to your privacy and the protection of your information. This privacy policy has been developed to keep you informed of what personally identifiable information we may collect from you, what this information will be used for, with whom such information will be shared, and the security procedures we have implemented to protect your privacy. We request all our users to read and understand the 'Privacy policy' before accessing the website.
THE INFORMATION WE COLLECT
Some portions of this website may require you to give us personally identifiable information (personal information) such as your name, telephone number, fax number, postal and e-mail addresses; your credit card number, expiration date of your credit card and other details, with relation to your credit card. In order to make your travel and other arrangements, we may also require you to provide us with information about your travel requirements, ticketing options and other preferences.
You may opt not to provide us with your personal information; however, unless you provide us such personal information, you may not be able to access and utilize the products and services offered by us. Requirement of your personal information is a must for you to register as our member, purchase products and services from this website, participate in a survey or contest, raise a query or for the purpose of completing any transaction on this website.
Minors are not eligible to register for, or use, or purchase the products and services available on this website. We do not knowingly collect or solicit any personal information from any minor.
WEB BEACONS AND COOKIES THAT WE USE
To enhance your experience with this website, many of our web pages use "cookies." Cookies are text files we place in your computer's browser to store your preferences. Cookies, by themselves, do not provide us with any of your personal information unless you choose to provide this information to us as aforesaid. However, once you choose to furnish the site with your personal information, your information may be linked to the data stored in the cookie. We use cookies to understand site usage and to improve the content and offerings on this website. For example, we may use cookies to personalize your experience at our web pages for e.g., to recognize you by name when you return to our site), save your password in password-protected areas, and enable you to use shopping carts on our sites. We also may use cookies to offer you products, programs, or services.
Most web browsers automatically accept cookies. However, you can always choose not to accept a cookie by changing your computer preferences to refuse cookies or to prompt you to accept each cookie. Please note that in the event that you do refuse to accept cookies, you may not be able to access and utilize many of the products and services offered by us.
We may also use "Web beacons" or clear.gifs on this website. "Web beacons" or clear.gifs are small pieces of codes placed on a web page to monitor the behavior and collect data about the visitors viewing a web page. For e.g., web beacons can be used to count the users who visit a web page or to deliver a cookie to the browser of a visitor viewing that page.
THE WAY WE USE INFORMATION
We use personal information to provide the services you request. To the extent we use your personal information to market to you, we will provide you the ability to opt-out of such uses. We use your personal information to resolve disputes; troubleshoot problems; help promote a safe service; collect fees owed; measure consumer interest in our products and services, inform you about online and offline offers, products, services, and updates; customize your experience; detect and protect us against error, fraud and other criminal activity; enforce our terms and conditions; and as otherwise described to you at the time of collection.
In our efforts to continually improve our product and service offerings, we may collect and analyze demographic and profile data about our users' activity on our website.
We might identify and use your IP address to help diagnose problems with our server, and to administer our website. Your IP address is also used to help identify you and to gather broad demographic information.
SPONSERED AND CO-BRANDED CONTENT
This website may offer content (e.g., contests, sweepstakes, or promotions), that is sponsored by or co-branded with identified third parties. By virtue of these relationships, the third parties may obtain personal information that visitors voluntarily submit to participate in the site activity. We have no control over these third parties' use of this information.
OUR COMMITMENT TO DATA SECURITY
To prevent unauthorized access, maintain data accuracy, and ensure the correct use of information, we have put in place appropriate physical, electronic, and managerial procedures to safeguard and secure the information we collect online.
The Payments that you make through our online payment gateway is secured with the Secure Socket Layer (SSL) encryption certified through our payment vendors. This means any online payment information you shared with us is transmitted through SSL which is a coding system that lets your browser automatically encrypt, or scramble the data before it reaches to us.
HOW CAN YOU ACCESS OR CORRECT YOUR INFORMATION
You can access all your personally identifiable information that we collect online and maintain, by contacting our customer service department. We use this procedure to better safeguard your information. You can correct factual errors in your personally identifiable information by sending us a request that credibly shows error. To protect your privacy and security, we will also take reasonable steps to verify your identity before granting access or making corrections.
HOW TO CONTACT US?
Should you have other questions or concerns about these privacy policies, please call us at +91-9289008000 or send us an email at info@farefix.com
AMENDMENT TO THE PRIVACY POLICY
We reserve the right to change, modify or amend this policy at any time. Please check our Privacy Policy periodically for changes.